Latest Giveaway: Join our May/June Giveaway 2017
Humidifiers are systems for adding moisture to the inside air of houses and buildings. They provide water vapor or steam to increase the relative humidity.
Best Selling Humidifiers at Amazon Canada   Best Selling Humidifiers at Amazon UK
Benefits of Using a Humidifier
The amount of water vapor in the air is known as humidity (moisture). You can see it outside on foggy days. Depending on the season and where you live, humidity will be higher during the summer. It will be lower during the cold wintertime. Home humidity should be between 30 and 60%. Problems can occur when humidity is too high or too low. (You might want to use the Humidity Calculator Tool)
Low Humidity irritates nasal passages, might cause dry skin, cause eyelids to itch, and makes the throat dry with a cough.
High Humidity causes condensation on windows, makes your home feel stuffy and it is hard to breathe in high humidity feeling like a sauna. High humidity activates unsafe bacteria, mold, mildew, and dust mites. Allergies, asthma outbreaks, and other respiratory problems can be triggered by high humidity levels.
Additionally, with humidity too low, static electricity may become a problem causing irritating static cling of fabrics and the slight shocks you can get when touching doorknobs or metal. Furniture can crack and dry out, and papers can dry and crumble.
To be healthy you want the benefits of humidity at a level to provide comfort to avoid any health issues by having your humidity level too high.
READ MORE: Best Dehumidifier Evaluation Reviews and Buying Guide
Humidifier and Diffuser Differences—What to Choose
In cold weather climates, a humidifier will add beneficial moisture to inside air. A diffuser adds fragrant scents to the air using essential oils derived from plants and the mist is diffused into the air with moisture. Another device, the vaporizer adds medication to the moisture diffusing the medication with the mist when someone has a cold or illness. Each one has its own unique benefits.
READ MORE: Diffuser vs. Humidifier – Which Should You Buy?
Types of Humidifiers
Homes use small units for point-on moisture in one room. There are a number of types that are listed below:
Central Humidifiers humidify the whole house and are built into heating and air conditioning systems. The newer wall thermostats allow you to select the percentage of humidity you want.
Impeller Humidifiers use a rotating disk to produce a cool-mist.
Ultrasonic Humidifiers use Ultrasonic vibration to produce a cool-mist.
Evaporators use a fan to move air through a filter, wet wick, or belt.
Steam Vaporizers create steam that cools before leaving the machine using electricity. Do not use this type of humidifier if children are around; the hot water inside it can cause burns, blisters, and scalding when spilled.
Ultrasonic Humidifiers use a metal diaphragm that vibrates at a high frequency to produce a cool or warm-mist. The sound vibrations push moisture into the air. The water molecules are micro-fine and the mist is absorbed into the air almost instantly. This humidifier type does not use a fan; therefore, it operates quietly not using filters.
Warm-Mist Humidifiers are the least expensive and they use boiled water for producing steam. Before being released into the air, the steam is slightly cooled. The warm-mist tabletop units will raise air temperature in a room and are quieter than evaporative humidifiers but cost more to operate. These units raise the air temperature that is nice for winter, but not so nice in warm areas. The heated water can cause accidental scalding. No one suffering from asthma should use a warm-mist humidifier because the warm-mist can irritate the airways.
Vaporizers boil water and releases steam moisture into the air. To reduce coughs and colds, stuffy sinus passages, medicated inhalants are sometimes added to be misted into the air. Being healthier to use than the cool-mist humidifiers, the steam is not as likely to disperse microorganisms or impurities in the holding tank water. More energy is required however, to boil water than other methods used. There are small single room vaporizers available that are used at bedtime or when a child or person is in bed feeling sick.
Cool-Mist Impeller Humidifiers use a spinning disk for delivering the water into a diffuser forming water droplets that float into the air. It can put dissolved minerals and microorganisms into the air. The dissolved minerals from tap water can appear as white dust on items in your home. Use distilled water to prevent this, which also adds to the cost of operating a cool-mist humidifier.
Evaporative Humidifiers use a fan for sending moisture out after having first soaked water up into a wick. This type is provided as large console types.
These small units are not expensive and the filtering system helps keep water minerals and microorganisms from entering the air. It is important to do timely maintenance on these units. The unit must be cleaned and replaced with new filters as recommended by the manufacturer. These are the most common in the marketplace, also known as wick or cool-mist humidifiers. The filters or wicks can become moldy when not thoroughly dried out between reservoir fillings. Over time, they also can have mineral deposits build up. When this happens, the filters need to be rinsed or replaced. If not done, the air cannot pass through the filter or wick and the unit stops humidifying. When you see the water at the same level in the reservoir, you will know the unit is not working.
The water in the unit evaporates based upon the relative humidity in the room. If a room has low humidity, the humidifier's water will evaporate faster than a room that has high humidity. Consequently, this type of humidifier is self-regulating and as the humidity rises in a room, the water vapor goes down.
Whole House Furnace Humidifiers – Winter not only brings cold, it also brings with it dry air. Retrofitting a humidifier to your existing furnace will do wonders for the lack of moisture in your home. Humidity extends the life of your wood floors, wood furniture, pianos, and art when a home is too dry. You will feel warmer when your home has humidity. You will not need to turn the heat higher with humidity to keep the house perfect. When you keep your home's humidity between 30 and 60%, for health and keeping nosebleeds and mucous membranes moistened, you will be more comfortable. It is only wise to have additional humidity in your home's air.
Which Humidifier is Right for You?
First, decide on whether you want to humidify your whole house or just one room, usually a bedroom. A small unit for your child's room or a bedroom will usually be sufficient. When you live in a dry, arid climate, or have serious sinusitis, dry coughs, dry flaky skin, and dry hair, you might want to consider a whole-house furnace system.
Be sure to purchase the right capacity and size for the specific room to humidify.
Portable and tabletop humidifiers are great for one room. They can be purchased with two tank sizes for different room sizes.
Whole-house humidifier systems are wonderful for adding moisture to an entire house using the furnace ductwork and are thermostatically controlled. A retrofit to an existing furnace is expensive. These units connect permanently to the water supply. No filling of water tanks is required. They are best installed by a heating and ventilation professional who will mathematically calculate the square footage of the house to be humidified to install the correct size system.
READ MORE: Humidifiers for Baby – Buying Guide
Top 7 Single Room Humidifiers
1. Pure Enrichment Ultrasonic Cool-Mist Humidifier
Our Rating: 5 out of 5 stars
This lovely Pure Enrichment Ultrasonic Cool-mist Technology safely moisturizes the air for up to 16 hours of continuous operation so you can breathe easy and have sleep that is more restful.
The 1.5-liters (53 ounces/3785 mL) tank capacity provides ideal coverage for bedrooms, offices, kitchens, bathrooms, salons, and spas, and other medium-sized rooms. Its 360-degree mist nozzle and dual-speed control make it easy to adjust mist direction and speed to fit your comfort level. The automatic shut-off safely turns the humidifier off when the water level is low or the water tank is removed from the unit. On the low setting, you can expect up to 16 hours of continuous, safe operation.
The night light provides a soft glow for great relaxation and it can be turned on or off. You will be able to moisturize the air instantly within your surroundings with the Ultrasonic Cool Mist Humidifier. This powerful and beautiful tabletop humidifier will fit any décor and is packed with smart features that make it the perfect solution for improving the air quality in any room. Enjoy the benefits from this humidifier for dry skin, irritated sinuses, dry coughs, and sore throats.
A User's Manual is provided and the Ultrasonic Cool-Mist Humidifier and is backed by Pure Enrichment's industry-leading 2-Year warranty so your satisfaction is guaranteed.
2. Honeywell™ Germ-Free Cool-Mist Humidifier, HCM-350
Our Rating: 5 out of 5 stars
The Honeywell™ white Germ-Free Cool-Mist Humidifier dispenses 99.9% germ-free mist that kills mold and mold spores, bacteria, viruses, and fungus with its patented germ killing technology. It uses ultraviolet (UV) technology to do this wonderful function for great benefits. With Honeywell's QuietCare technology, it will operate up to 25% quieter and will run 24 hours with just one water reservoir filling holding 2 gallons. The unit is easy to clean, carry, and fill.
The Protec Antimicrobial treated filter provides an antimicrobial product to help maintain moisture balance in a small- to medium-sized room. The untreated tap water flows from the water tank into the UV water where UV light kills the microbes. The sanitized water enters the base to be absorbed by the wicking filter. The dry air in your room is drawn through the filter to absorb the moisture and dispersed into the air as a micro-fine invisible mist.
This Honeywell™ humidifier is perfect in your home, office, bedroom, living room, bath, spa, and salons where you only want beneficial humidified air to breathe.
The humidifier relieves dry, scratchy throats and dry nasal passages, winter-dry skin, as well as cracking and peeling skin. Low humidity causes furniture made of wood to lose its moisture and crack and shrink. Even houseplants are healthier with humidity. Humidification reduces static electrify in dry air. Heating costs are lower because your body feels warmer in moister air. Therefore, your thermostat can be set lower to save money.
This exceptional unit is dishwasher safe for removable parts. The self-regulating evaporative system will adjust the amount of moisture the air can hold.
The Honeywell™ comes with a User's Manual and a 3-year limited warranty.
3. Vicks® Warm-Mist Humidifier with Auto Shut-Off
Our Rating: 5 out of 5 stars
Vicks® Warm-Mist Humidifier is a soft gray color that uses Vicks® Vaposteam, eucalyptus oil, or Kaz Inhalants to produce a medicated vapor that sooths sore throats, coughs, colds, flu symptoms, and sinus congestion. It is whisper quiet and will operate for 12 hours when filling with 1-gallon of water. This unit boils the water to become a steam vapor that is 96% bacteria free. By mixing with the room's dry, air in the cooling unit it releases moist warm air for health benefits. It will cover from 1000- to 1200-square feet of room area.
To fill the container, turn it upside down in the sink and unscrew the cap, then fill with tap water, put the cover on and screw it tight. Distilled water is recommended however, to prevent build-up from minerals in hard water. Never use soft water; it uses salt. No filter is included in the unit, so do not use tap water.
The automatic shut-off, a soft glow LED night light does not turn off, and settings can be controlled for 2 comforting levels. A medicine cup is provided for adding the Vicks® medication. Just plug into a standard 110/120-Volt (not 220-Volt) outlet for immediate start up.
This Ultrasonic humidifier is perfect in your home, office, bedroom, living room, bath, spa, and salons where you only want beneficial medicated and humidified air to breathe when you are not feeling well.
The unit comes with a User's Manual and has a 1-year warranty and gift-wrap is available.
4. TaoTronics® Ultrasonic Cool-Mist Humidifier
Our Rating: 5 out of 5 stars
The wonderful and expensive TaoTronics® Humidifier Ultrasonic Cool-Mist unit provides a constant humidity mode switch, a mist level control, and timer settings, with a wonderful built-in water purifier. It makes no noise and has an LED night light with a 360-degree turning nozzle. This humidifier is a cool-mist only; not a warm-mist.
You can set the mist modes to high, medium, and low and then use the 360-degree nozzle to adjust the mist angle so it is perfect for your needs.
Note: Do not add any essential oil or similar chemical perfumes in the water; they contain corrosive elements. This is not an essential oil diffuser unit. Only fresh clean water is suggested since this humidifer is used for water misting only. It is recommended to use distilled water since regular tap water puts minerals into the unit. Essential oils will cause long-term damage to the humidifier and might cause water leaks. Some people are allergic to these essential oil chemicals and may develop a medical condition.
The ultrasonic humidifier emits water vapor to moisten dry air. It will help stuffy noses, dry coughs, flaky dry skin, and sinus problems.
This exceptional unit filters out water calcium, magnesium ions, and microorganisms for a healthier pure mist. You can set the humidity control for the humidity you want in your area. Usually 30-60% is good, but 40% is best for the relative humidity setting for a good feeling. It will humidify rooms up to 538-square feet holding over a gallon of water and will run on a full tank of water all night or for 15 hours.
Ultrasonic humidifiers are very quiet so you will not be awakened in the night while sleeping. The two handles on the top and bottom make it easy to carry the unit to other places. This Ultrasonic humidifier is perfect in your home, office, bedroom, living room, bath, spa, and salons where you only want beneficial humidified air to breathe.
The unit comes with a User's Manual and has a 1-year warranty and gift-wrap is available.
5. Air-O-Swiss AOS 7147 Ultrasonic Humidifier - Warm- and Cool-Mist
Our Rating: 5 out of 5 stars
The whisper quiet digital Ultrasonic Air-O-Swiss humidifier generates micro-mist using high-frequency vibrations. The mist will diffuse at 104 degrees Fahrenheit when you choose the pre-heating function known as ITC (Intelligent Temperature Compensation). It monitors the temperature and automatically adjusts output changes that you select.
A cartridge to demineralize the water mineral residue is provided. Using distilled water will prevent mineral buildup. The humidifier is kept fresh and clean longer with the Hydro Cell that is included. When you use distilled water, you will not need to use the hydro cell demineralization cartridge and you will not need to replace it. There is no "filter" of itself. It attaches to the lid and the unit holds 1.3 gallons of water. You will have best results setting the relative humidity at 40% and will only need to fill it once a day when running in the all-day mode. Hard water from the tap builds up scale and minerals on the unit. If you notice a white dust in your home, it again is the minerals diffusing out.
This lovely diffuser will humidify a room up to 600-square feet. This Ultrasonic humidifier is lovely in your home, office, bedroom, living room, bath, spa, and salons. The surface touch controls are designed with you in mind to conveniently choose the functions you want. The timer can be set in advance for 1 to 8 hours or to run continuously. Select if you want a cool or warm-mist to maintain your desired room temperature.
The right humidity level is pre-determined when using the sleep mode. Gift-wrap is available when you give this to a friend or loved one. The product comes with a User's Manual and a 1-year warranty.
6. Optimus U-31001 1.5-Gallon Cool-Mist Ultrasonic Humidifier
Our Rating: 5 out of 5 stars
The white 1.11-gallon tank cool-mist Ultrasonic humidifier by Optimus puts out 1.5 gallons (53 ounces/3785 mL) of mist in 18 hours. It is whisper-quiet and will not disturb sleep. The water-empty automatic shut off switch and refill light will alert you. It has a mist volume control that is adjustable to your preferences. The removable transparent unit with a handle allows you to see the contents and take to the sink for refilling. It will mist a 450-square foot area very well.
This Optimus Ultrasonic humidifier is perfect in your home, office, bedroom, living room, bath, spa, and salons where you only want beneficial humidified air to breathe. There is a knob to regulate the amount of mist flow on a continuum from low to high on the top of the unit. The button just below it only turns the night light function on or off.
Essential oils can be added. When you turn it on, there is a small dim green light. It has a night light switch on it as well with a red light. The night light is not too bright and is a soft blue with enough light to be an efficient night light. You do have the ability to turn it on or off.
The Optimus comes with a User's Manual and a 1-year limited warranty.
7. Remedies Cool-Mist Ultrasonic Humidifier
Our Rating: 5 out of 5 stars
The unsurpassed Remedies teardrop-shaped Cool-Mist Ultrasonic Humidifier is very quiet, and calming when used with aromatherapy essential oils (not included). This unit comes with a filter of high-quality stone to keep the humidifier clean and give you a dewy soft healthy glow from using the mist. The filter will remove any bad water smells when the water becomes stale. This unit will run the entire night without needing to be refilled.
The vapor flow can be adjusted with the control knob. The reservoir capacity is 2.8 liters (85 ounces/2800 mL). The unit turns off automatically when the water is low. The LED light power indicator changes from green to red and its night light stays on. It runs for a minimum of 10 hours continuously at the maximum flow rate. If running at the low flow rate, it will give you up to 12-14 hours of use in a large room area.
The unit comes with 7 LED light colors in red, orange, yellow, green, blue, indigo, and violet. You have the option to have it off, the option to choose any color, and the option for the colors to automatically rotate.
This unit is lovely in the home, office, bedroom, living room, bath, spa, and salons. Enjoy your aromatherapy diffuser with your favorite essential oils while humidifying the area. A 2-year limited warranty is provided with a User's Manual.
Top 3 Best Whole-House Humidifiers
1. Aprilaire® 700 Whole-House Humidifier Automatic Digital Control
Our Rating: 5 out of 5 stars
The fantastic Aprilaire® 700 whole-house humidifier is affordable for the complete job it does adding moisture to your entire house. It does require filters to remove dust and lint from entering the house, but they are very inexpensive. It puts out 0.75-gallons of moisture each hour. Set your humidity level at 40% so that windows do not condense with moisture.
The Aprilaire® 700 humidifier performs well. It has a built-in bypass damper for fewer parts to install. Additionally, it can be installed it its manual mode if you prefer. The unit has the bypass connection attached to the left side; however, it can be adapted to fit your requirements.
A professional HVAC (Heating Ventilation Air Conditioning) contractor must do the installation. This is a large humidifier and is not designed to diffuse essential oils of any sort. If you do so, you will ruin your furnace and duct work. Attempting to diffuse oils using this system will permanently damage your primary heating system.
The unit provides 50% more humidification compared to other units of the same type and size. It covers a home up to 4200-square feet. The digital control allows you to set the percentage of humidity. The ideal humidity level is between 30% and 60% for comfort and health. It is recommended you install the device in the air supply, but read the instructions for explicit placement details. Maintenance is low and easy to free up your time to do other things. Depending on the hardness of your water will determine how often you will change the filters.
You will have moisture in your wintertime dry home from running the furnace to help dry chapped lips. It also keeps wood furniture and floors from drying out. It uses the blower fan to disperse moisture into the air, so you will hear nothing since it makes no sound to begin with. The unit can be installed on a heat pump.
The humidifier is 16 by 11 by 18-inches and weighs 15.8 pounds. The power is 110/120-Volt, UL listed to a 24-Volt transformer.
The Aprilaire® 700 comes with a User's Manual and a Limited 5-year Warranty when installed by a licensed HVAC contractor, otherwise the warranty will be void. Labor is not covered under the Warranty.
2. AIRCARE® MA1201 Whole-House Console-Style Evaporative Humidifier
Our Rating: 5 out of 5 stars
The gray console with 4 easy to roll casters is a great humidifier for an entire house up to 3600-square feet. AIRCARE® is made by ESSICKAIR®. The digital control provides extreme accuracy for maintaining an ideal level of humidity from 30% to 60% for health benefits, comfort, and to keep wood furniture and floors from cracking and drying out. It is an evaporative cool-mist humidifier with an output of 12-gallons. It disperses 3.9 gallons of water with the 4-speed fan to run it at low, medium, or high for an average run time of 36 hours. The tank holds 3.6 gallons of water. It has an adjustable humidistat.
The humidifier will automatically shut down when the humidity level is reached or when the water tank is empty. It has no pulley, belts, or wheels inside the unit to maintain. It is simple and easy to clean the mineral deposits from the wick. There will be no white dust or flecks with the filtering system. Simply remove the water tank located on the side. Check the filter indicator to see the status and roll to different rooms, as you need. If you have stubborn mineral build-up, use vinegar and water to remove.
One button turns the power off and on. Another button lets you set the humidity level and another button allows you to set the operation to automatic or manual. It runs quietly and you see an "F" when it's time to refill the reservoir with water. For minimizing mineral deposits from hard water—calcium, lime, and scale—use a capful of S1708PDQ-U Humidifier Bacteriostat. It will be beneficial and save you some time. You can also purchase distilled water for about $1 a gallon at most stores.
The humidifier comes with a 6-foot power cord, and is UL listed. It will run on USA 110/120-Volts and the unit is ETL certified.
The unit is 20.5-inches high by 21.5-inches wide by 14.5-inches deep and weighs 13.5 pounds. The AIRCARE® MA1201 comes with a User's Manual, a float, 4 casters, 1 wick (MAF1), and a 1-year Limited Warranty with 2-years Warranty on the motor.
3. Honeywell™ Cool Moisture Console Humidifier
Our Rating: 5 out of 5 stars
The HCM-6009 evaporative cool-mist Honeywell™ QuietCare™ has 2 tanks for ideal performance. It was designed and engineered for multiple rooms for comfort in large areas. The humidity level with this unit will be 30% quieter than other brands. The dual tanks have a wide opening top making it easier to fill and clean. The humidifier uses one tank of water at a time.
The high output design has adjustable humidity controls with multiple output settings. It will run for up to 24 hours on one water filling. Humidity will keep your lips from chapping, hands from cracking and drying, and congestion will be gone from nose and sinus mucous membranes. You can run it 24/7, since it has an automatic shut off when out of water. Therefore, you will have no worries about it burning up if you are not "watching" it. It does not have a thermostat because there is no heat. The humidistat is built in and is controlled by the humidity level you set. When that level is reached, it will shut off.
Clean out the water tray about once a week that collects pet hairs and dust when it runs. Turn the filter over every 3 to 4 days to extend filter life. The 2 ProTec™ balls with silver will kill anything having bad smells. Put one in the hole of each water tank. When you do not use the unit daily, the stale water can smell and grow mold, mildew, and bacteria.
The water flows from the tanks into the water tray where it is absorbed by the ProTec™ treated filter. The adjustable humidistat turns the humidifier on and off automatically at the preset humidity settings done by you. There are 3 speed settings for adjusting the moisture level and sound intensity. The convenient "humidity reached" and "tank empty" will be helpful at a glance. The wicking filter will remove water impurities and reduce white dust and flecks from landing on your furniture. The ideal humidity level is between 30% and 60% for comfort and health. At 80%, your windows will drip moisture and mold will grow. The air blows out of the front and sides. Keep it 2-feet away from walls, since it must breathe.
The humidifier is manufactured in Southborough, Maine, and any repairs are done in Memphis, Tennessee. The Honeywell™ is made by the American company, Kaz, Inc., that manufacturers products under the brands of Honeywell™, Vicks®, Envirocare, and more.
It will run on USA 110/120-Volts, 50/50 Hz, UL listed, using a 240-Volt adapter for those outside the USA.
The dimensions are 23.2 by 15 by 17.5-inches and weighs 20 pounds. The Honeywell™ comes with a User's Manual, filter, and a 3-year Limited Warranty.
Things to Keep in Mind when Choosing the Right Humidifier
The right humidifier for you depends on where you are going to use it and what you want to accomplish with it. Do you live in a dry climate and need humidity? Do you occasionally have sick children that will benefit from humidity? Do you have health problems from the lack of humidity? Do you have annoying static electricity and dust in your home?
You will want to keep in mind several things: performance, features, design, service, and warranties.
Performance—Most humidifiers express the output of humidity in gallons of water used in a 24-hour period. They are also evaluated by how many square feet will be humidified. You will need to buy a humidifier for the correct space of your room or house. When your air is too humid, over 60%, the conditions are right for growing mold, mildew, and bacteria.
Features—Ultrasonic humidifiers provide both warm and cool output. This type unit uses cold water that is passed over a heating element to become warm. When the water is warm, a mist leaves the Ultrasonic unit at a safe 104 degrees Fahrenheit. The water inside the unit could burn a child if it is tipped over. Evaporative warm-mist humidifiers heat the water to boiling. It is safer to use cool-mist humidifiers around young children, infants and the elderly.
Hygrostats and/or humidistats that measure the humidity in the air are provided on the best humidifiers. These help you to know the moisture level you want without guessing what the output is.
Design—If you know where you want to put the humidifier, measure the unit to see if it will fit your space. Your humidifier of choice should be easy to carry to the sink for water refilling. It would need to have handles for gripping when it is wet.
Service and Warranties—Most humidifiers typically come with a 1-year warranty. Purchase from a company that backs their products for a longer time. Be sure the company provides a toll-free number or live chat for support. You will want to select a reputable company providing customer support assistance.
How to Choose the Right Humidifier for Your Home
Humidifiers benefit the comfort level of your home. The right choice will satisfy all of your needs. They are not expensive and easy to use. Here are some specific guidelines for choosing your perfect humidifier:
Square Footage—It would be overkill to retrofit a humidifier to an existing furnace if all you need is a humidifier in one room occasionally. A smaller portable humidifier will easily provide the comfort level you need and save you money. To figure square footage multiply the width by the length of the room. If a room is 12 W x 10 L it will be measure 120 square feet.
Running costs—Whole house furnace humidifiers are more expensive to initially install but cost the least over the years. Warm-mist vaporizers are cheap to buy but are the worst energy hogs. This is because the water must be evaporated by first boiling it. Unnecessary usage can be better controlled when using a humidistat for running time. Replacement filters, wicks, or cartridges are another cost to consider. The replacement cost can make this unit not cost-effective.
Humidistat—is an important dial or digital device and might include a hygrometer for detecting moisture, to display the humidity level and to shut the humidifier off. Humidistats are important since a unit without a gauge will continue to put mist into the air until it is manually shut down. Since humidistats are not very accurate allowing condensation to form on windows, and create mold and mildew, it is best to have a portable hygrometer.
Noise—the warm-mist tabletop humidifier barely makes any noise except for a slight boiling and hissing. Evaporative humidifiers create as much noise as a small window air conditioner or as much as a vacuum cleaner. The larger evaporative console models are used for larger areas; they will be best placed away from sleeping areas because of their noise.
Water Quality—when hard water from the faucet is used, many humidifiers will have a lower output of mist. They usually require more costly maintenance. Distilled water might be worth it, but that is an additional cost as well.
Safety—purchase a humidifier that automatically turns off when the reservoir is empty. There are models that will beep when the water is low and needs refilling. A reservoir that is transparent will show you when water is needed.
Warm or Cool—some people prefer cool-mist feeling that warm-mist is the same as breathing inside a sauna. Others like the soothing warmth of the warm-mist saying it makes the air feel soft. It is a personal choice and your doctor can recommend which one is best for a medical problem. If you use a vapor medication, such as Vicks®, the moist warm-mist vaporizers are the way to go.
Video: Humidifier Buying Guide | Consumer Reports
Humidifiers - Frequently Asked Questions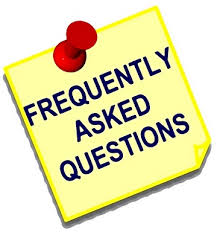 Humidifiers are essential during the cold winter months, in dry climates, or yearlong. Humidity in the air makes the air warmer and more comfortable—that 'chill' will be gone. It is easier to breathe and humidifiers add that much needed moisture to your living environment. Do not be confused with de-humidifiers—they remove moisture from the air.
Be sure to keep the box your humidifier came in to store it when it is not in use. Date the box so you will know when you received it. Be sure to keep the User's Manual and any other instructions or papers in a place you can quickly find. You could put them all together in a plastic bag with the sales receipt in a handy spot.
By using a humidifier, you will improve dry cracked skin, nosebleeds, congestion, and sinus problems. To be enlightened about what to know when purchasing a humidifier—what type, how they operate, how to clean, and what to expect—we have listed frequently asked questions for your knowledge.
What is the difference between cool-mist and warm-mist humidifiers?
There are not too many differences. A cool mist humidifier makes breathing easier for allergy, asthma, and respiratory problems. If you breathe easier in a steam-filled bathroom or when the humidity is high when it is raining, a warm mist would be better. If it were harder to breathe with lots of humidity, a cool-mist would be better. The warm mist uses a heating element to boil water for a steamy vapor where a cool mist unit does not. A warm-mist might not be the best consideration with young children and pets since it has a heating element. The cool mist disperses its mist at room temperature.
Should I run my humidifier day and night?
Yes, humidifiers run 24/7 to keep the moisture at a perfect level in your home.
Do humidifiers come with germ and bacteria options?
There are humidifiers in the marketplace that have built-in features to either reduce or prevent bacteria from growing in the water tank and at that the output device emitting the moisture. Some humidifiers use Nano or silver eon technology and are more expensive. You will still have to clean, demineralize (hard water), and disinfect the unit to keep the growth at a minimum. Even though these units cost more, they are well worth it and lengthen the life of the humidifier. You will probably only find Nano-silver technology in the specifications rather than in the unit's description.
Is it okay to add salt to the water to have an ocean type salt spray?
No. Do not add salt to a humidifier. Salt is corrosive and it will ruin metal pieces, seals, filters, and decrease the life of the humidifier. You can corrode the heating element in a warm mist unit. It can be a fire danger from overheating. Water with salt in it boils at a higher temperature. The circuit breaker can trip or a fuse can blow. You will void your warranty doing so.
What size humidifier should I buy for my bedroom?
Measure your bedroom or other rooms you want to humidify. Measure the length by the width (feet), and multiply for square feet: A 10×12 room = 120-square feet. A 15×15 room = 240-square feet. A 700- to 900-square foot size unit would do well. Manufacturers vary in terms of square feet. By using the highest output on your humidifier, you will have the best running operation for your room.
When will I need to add more water to a 2- to 3-gallon humidifier?
You will probably need to refill the water tank after about 12 to 16 hours of operation contingent upon if you run it 24/7 and on high or low. You will typically refill the water reservoir each morning or evening. Do not go to sleep with the unit low on water; make sure it is full up for sleeping.
Why does my cool-mist humidifier not make any mist?
Some humidifiers create a mist that is invisible and you might have this type. If your humidifier is running and the water level is going down, then the unit is taking in air, and it should put out a mist that is invisible. Check your Owner's Manual to verify your unit's operation manner.
When do I clean my humidifier?
Be sure to read your User's Manual. It should be cleaned on a regular basis to stop mildew, mold, fungus, and bacteria from growing. Never let the water sit in your humidifier because standing water will grow pathogens. A good rule of thumb is to empty the water daily. Maintaining that practice means you can thoroughly clean and disinfect every week or so, rather than daily. That is easy and quick to do so that you do not inhale contaminated mist. Follow the manufacturer's instructions for doing this procedure. You will want to remove mineral deposits if you use hard water. Distilled water is always best to use to keep your humidifier in great shape.
Can I put a timer on my humidifier to have it shut off?
Yes. However, many of the new humidifiers have built-in programmable timers digitally controlled. This lets you run it when needed saving you energy as well. Humidifiers with a countdown timer lets you program it when it is currently operating to shut off. If you do not have this type of unit, you can use a timer set at the number of hours to run safely.
How much energy does a humidifier use?
It is hard to tell how much energy a humidity will use. It is not expensive to run a humidifier, so check your electric statement.
Cool-mist humidifiers have the ability to moisturize larger areas and use less energy than the warm mist units.
Warm mist humidifiers heat the water so will use a little more electricity that the cool mist units. They release a warm invisible mist into your room.
Larger tabletop units use less energy than console humidifiers running all day.
Whole-house humidifiers attached to your furnace's ductwork use the least amount of power and are the most efficient.
Are humidifiers loud?
Ultrasonic humidifiers have less noise because they produce ultrasonic sound waves. Ultrasonic sound is above the frequencies we hear, so these units are quiet. Evaporative units use built-in fans to emit the mist and will have the loudest sound because of the moving parts. Warm mist humidifiers do not use a fan so are less loud than cool mist. You will become used to the sound as a white background noise and with a television or music on, you will not hear it.
What is the white dust on my furniture, floor, and around my humidifier?
White dust is a result of minerals naturally found in hard water. It is not harmful, is as easy to clean as you would clean any dust. It is sometimes released into the air from humidifiers. Warm moisture steam humidifiers and evaporative cool misting humidifiers do not release white flecks and dust. Ultrasonic humidifiers can release dust if they do not have a demineralization cartridge to trap minerals before they enter the misted air. Use distilled water if white dust is a concern. Distilled water will not make white dust, you will not have to remove mineral deposits from your unit, your filter will last longer, and you will not need to clean it as frequently. You still have to change the water every few days and disinfect pursuant to the manufacturer's instructions.
Can I use hard water in my humidifier?
Be sure to check your User's Manual, since different brands and humidifier types have different requirements. If you do not own a humidifier and are planning to purchase one, buy one that has a mineral cartridge. Hard water from the tap or well has minerals that can collect inside the unit. The mist might contain white flecks and dust around the humidifier area caused by minerals. When you inhale white dust over time, it can exacerbate respiratory conditions or trigger new problems. The cartridges in units with one attract and take in the minerals from hard water for less of a chance to breathe the white dust in. If your existing unit does not have a mineral cartridge, it is best to use distilled water that has no minerals.
I have a full-face CPAP mask. Will I need more water in my humidifier during the night?
If you use CPAP (Continuous Positive Airway Pressure) therapy, this machine helps a person who has obstructive sleep apnea (OSA) breathe more easily during sleep. A full-face mask should not change the water amount used in your unit at night or any other time. If you have air leaks around your mouth, you will lose air and moisture via your mouth. Warm humidity will not wear out your masks and hoses. The tubing included with the unit can withstand much higher temperatures than the slight heat produced by the humidifier.
Final Thoughts
Humidifiers of any type put large amounts of moisture (humidity) into a larger area of space and can operate for longer periods. Humidifiers are made of sturdy metal or thick plastic and are large in size and use great amounts of water.
Diffusers, however, are small glass, plastic, or ceramic devices about the size of an apple up to the size of a 5-pound bag of sugar. It would take 6 to 10, 5-pound bags of sugar to equal a small room humidifier's size for dispersing humidity when a child is sick.
A personal diffuser can fit into a purse or satchel when traveling because they are so small, and some of the larger ones can sit on top of a table in a more limited to a small area. A diffuser can be a very small humidifier emitting a mist only from water. They are primarily used as aromatherapy essential oil diffusers for misting a lovely fragrance into the air having therapeutic benefits for colds, sore throats, dry coughs, dry flaky skin, sinus irritation, and dry mucous membranes in the nose. They also help those suffering from hay fever, allergies, asthma, and respiratory problems. The diffusers use the components of nature's plants that are known to have healing powers.
Some people have no need for the moist (humidity) essential oil's benefits, so they use the fragrance from the diffuser to make their home's specific rooms, office, spa, or hair salon smell wonderful all day. Some boutiques use diffusers with lavender oil to have their shop smell great when customers drop in.
There you have it. Bulky humidifiers are for sizeable areas and diffusers are for local small area spaces. Humidifiers can operate longer with larger amounts of water consumed, and diffusers operate for shorter periods needing to be refilled with water more often. Some of the latest more advanced diffusers can run up to 15 hours without a refill and that is because the small units have larger reservoirs for holding water. They will typically cover 200- to 1000-square feet.
Both humidifiers and diffusers produce moist vapors into the air. One is simply bigger than the other is.