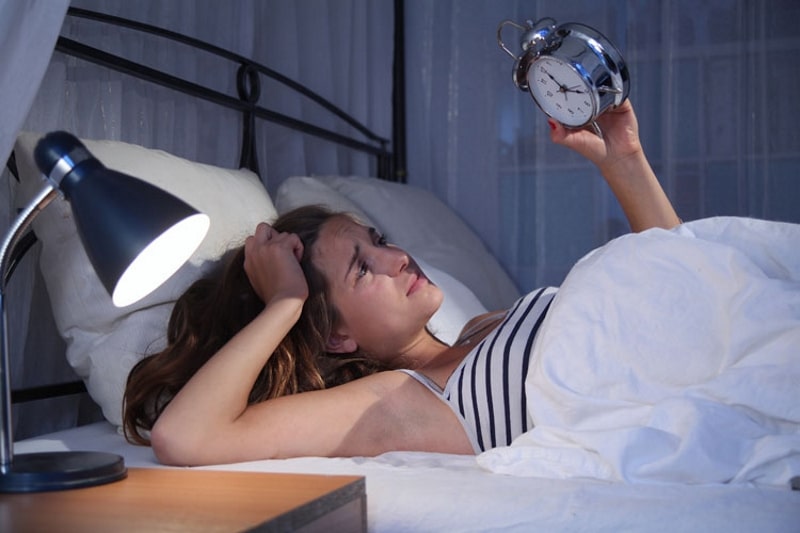 Sometimes getting to sleep is a nightmare. Your brain will not shut down—it plays like radio stations, pushing buttons from one topic to another. It's always a lot of nonsense that keeps you alert for hours on end. We will discuss the best essential oils for sleep below for you to dream about.
You might be anxious about a situation or certain people at work. The kids might be making you crazy with decisions to make for them. Maybe a spouse or friend is causing you stress. Whatever the reason, you are almost frantic trying to get some needed sleep—even worrying about not sleeping can keep you awake.
Do not fret anymore about it. We have an oil for that. Actually, we have many to choose from for getting a good night's sleep. Since everyone is different and favors one fragrance over another, try a few scents that will send you into slumber for at least eight peaceful hours.
Essential Oils for 40 Winks
Not only do we have the best oils for slumber, we also provide diffusers for using them. Check out both here at our website for a wonderful night's sleep.
1. Lavender
By far, lavender is the top choice for sleep. Its fragrant soft sweet smelling aroma will have great results for your rest. This essential oil will leave you with a relaxed feeling and a sense of well-being. Wake up feeling refreshed when you give up nighttime sleeping medications that leave you feeling drugged in the morning.
2. Roman Chamomile
This essential 100% pure therapeutic oil is steam distilled. The small daisy-like flowers have been used for centuries as a tea that is relaxing and calming putting you to sleep. It has been used as an herbal medicine, and does help insomnia. The fragrance is light and has a bottom note of fresh pineapple. Some people think it smells like apples and straw, both fragrance descriptions being light, natural, and earthy. The soothing, calming, and relaxing mist will put you at rest quickly. If you do not like the earthy aroma, mix it with lavender. Be sure you purchase 'Roman'.
3. Patchouli
The hippie generation used patchouli incense for the peace it offers. Soaps are infused with patchouli and it gives your bathroom a wonderful fragrance constantly. Use in small amounts in your diffuser for a restful, peaceful sleep.
4. Ylang-Ylang
This fragrance is pleasing and smells similar to gardenias or jasmine. Some say it smells with under tones of bananas or licorice. Put it in your diffuser and it will lull you to sleep with its feminine fragrance.
5. Bergamot
The citrus fragrance is great for getting a good night's sleep. True citrus oils such as grapefruit or wild orange are a bit more stimulating for sleep whereas bergamot is calming. It can be added to other essential oils for a very sleepful experience. It is a great emotional balancer and will be a wonderful sleep booster in the dark. Bergamot is photosensitive so avoid going into the sun with it on your body.
6. Sandalwood
The rich woodsy fragrance of sandalwood is a bit more expensive, yet a small amount goes a long way. The soothing fragrance and therapeutic benefits are marvelous.
7. Cedarwood
Ahh, the wonderful earthy aroma suggestive of the cool, quiet woods is exceptional for sleep. The outdoorsy fragrance of this essential oil is calming after a busy day. It blends well with floral scents and is just as wonderful used alone. You will have great sleep using this oil.
8. Marjoram
Yes, we use marjoram as a cooking spice and basil, sage, orange peel and many others. Nature's storehouse of plants is wonderful for many beneficial uses. Marjoram is beneficial for sore muscles and joints, and will spice up your nighttime with wonderful relaxing, peaceful sleep.
How to Use Essential Oils for Sleep
Use in one of your many essential oil diffusers, shown within this site, or rub a few drops on your feet top and bottom and behind your neck before bedtime. Dilute them first with grapeseed or sweet almond oil as a topical treatment. Aromatic fragrances and benefits can be accomplished with your diffuser.
Final Thoughts
Purchase your essential oils in dark ambler glass bottles for protection from light. Store in a cool dark place always away from direct sunlight. A bottle with a dropper cap is useful.
The subtle oils listed here are superb for slumber and there are other oils just as useful for sleeping that will first put you in a good space of relaxation. Instructions come with each oil purchase.
For more on uses of essential oils, and different ailments they can be used for, please check out our complete list of essential oils and what they are used for.
Happy trails getting a good night's sleep with beautiful peaceful dreams!